"This paddle board is crazily rigid, and the Airline system IS so easy. It's every bit as good as we hope it would be"
~ the SUP Company
FASTER THAN MOST HARD BOARDS
It's all about combining our technologies to offer an inflatable paddle board with the feel and speed of a hard board. Starting with our super stiff and extra light woven fusion technology, then adding a free-flowing aramid cable locking the board in shape when inflated. Introducing a standing tray to be able to use the side parts of the rails, keeping full balance when paddling hard. The release edge, nose cone, streamlined hull shape and race handles are included for your flying start. All commercial airlines welcome a Starboard Airline in their luggage program, welcome on board!
14'0″ x 28″  /  14″0" x 26″  /  14'0″ x 24″  /  12'6″ x 27″
TENSION ADJUSTER
• Cable tension adjustment point.
• 4 different positions to easily set the wanted tension and rebound feeling.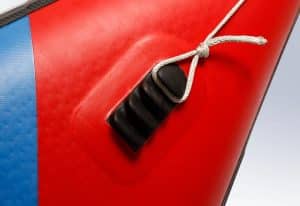 EVA STANDING TRAY
• Helps to hold a wider stance for extra stability and helps recover balance with the EVA to push against.
• Provides more control to lean on the rail to steer the board from the midpoint.
• Creates a dug out standing which makes it more versatile to paddle in choppy water as the water.
• Made with EVA so they are lightweight, soft to stand against and flexible when packing.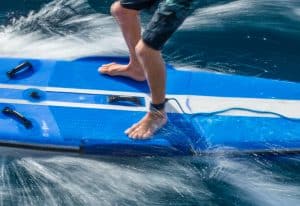 RAIL EDGE TECHNOLOGY
Creates a sharp edge for the water to release smoothly for optimal glide and speed.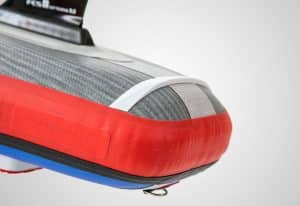 FIN SET UP
•  The Airline fin box is locking the cable at the tail of the board, ensuring tighter rigging.
• The board comes with a Race 23″ net positive fin and the handy screw so it's easy to install.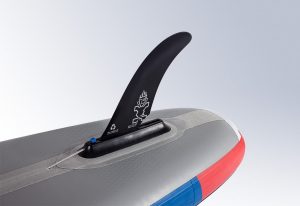 Free Lightweight Leash
• At only 70g, the leash is incredibly light and discrete so that it doesn't interfere when paddling.
• Soft cushioning means it will compress and flatten when stood on.
• Easy to attach to the leash ring without needing any excess rope loop like on most other leashes.
• The leash cuff is made of Yulex, a natural rubber with 80% less carbon footprint than normal neoprene.
Board weight tolerance: +/- 5%