RRD 360 Evolution
The new Evolution has the broadest range of use of our freeride line. Ideal for schools and centers, it suits all level riders due to its comfortable ride, floating and planing capabilities. This freeride board is longer and with full rails from tail to nose gets you on a classic and unforgettable fun ride. It perfectly adapts to windfoiling especially when learning for the first time.
4 shapes to maximize fun and versatility of use.
Full V double concave hull with flat tail end to maximize stability,
early planing and easy jibing.
Adaptable to wind foil thanks to the FOIL BOX which is available on both technologies.
Available in both E-Tech and Softskin technology.
RRD FREERIDE
SLALOM 34 + ALGEIER DAGGERBOARD (ONLY 'L' SOFTSKIN)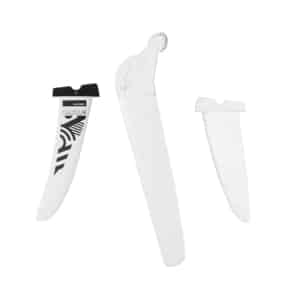 | | | | | |
| --- | --- | --- | --- | --- |
| EVOLUTION XS E-TECH Y25 | 242 x 67 | 115 | 3,5/6,5 | RRD FREERIDE FIN 38 TUTTLE HEAD |
| EVOLUTION S E-TECH Y25 | 245 x 71 | 125 | 4,0/7,0 | RRD FREERIDE FIN 42 TUTTLE HEAD |
| EVOLUTION M E-TECH Y25 | 248 x 73 | 135 | 4,5/7,5 | RRD FREERIDE FIN 46 TUTTLE HEAD / FOIL BOX |
| EVOLUTION L E-TECH Y25 | 248 x 76 | 155 | 4,5/8,0 | RRD FREERIDE FIN 46 TUTTLE HEAD / FOIL BOX |
| | | | | |
| --- | --- | --- | --- | --- |
| EVOLUTION XS Softskin Y25 | 242 x 67 | 115 | 3,5/6,5 | RRD FREERIDE FIN 38 TUTTLE HEAD |
| EVOLUTION S Softskin Y25 | 245 x 71 | 125 | 4,0/7,0 | RRD FREERIDE FIN 42 TUTTLE HEAD |
| EVOLUTION M Softskin Y25 | 248 x 73 | 135 | 4,5/7,5 | RRD FREERIDE FIN 46 TUTTLE HEAD / FOIL BOX |
| EVOLUTION L Softskin Y25 | 248 x 76 | 155 | 4,5/8,0 | RRD FREERIDE FIN 46 TUTTLE HEAD / FOIL BOX |
| EVOLUTION L with daggerboard Softskin Y25 | 248 x 76 | 155 | 1,0-8,0 | SLALOM 34 PB+ ALGEIER DAGGERBOARD |