The NSP Fish is a new shape . Stable and wide, with a flatter rocker – they're fast and fun! The perfect board for ripping in all conditions.
– Wide nose creates more volume for added bouyancy providing more stability, faster paddling, and easy entry into the smallest waves with quick acceleration.
– Rocker and rail outline are combined with single to double concave bottom, with vee through the tail incorporated into a wide swallow tail.
– The slight hip behind the front fins reduces the area under the back foot creating a pivot point for snappy turns. Boxy and full rails also add to the overall volume and forgiving nature of this model.
– The Fish performance delivers traction, down the line speed and maximum drive over the flattest of sections.
– A tri-fin thruster setup guarantees speed and liveliness, with enough hold to ride out a line.
3 x Fins M7 Included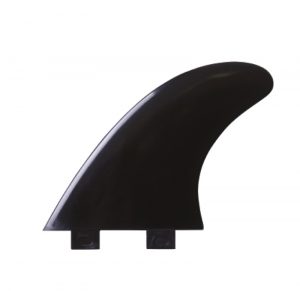 | Length | Width | Thickness | Volume | Weight +/- 5% |
| --- | --- | --- | --- | --- |
| 6'0″ | 20¹/² | 2³/⁸ | 35.1 Liters | 2.68 Kg |
| 6'4″ | 21″ | 2 ¹/² | 40.2 Liters | 3.01 Kg |